Integrative Healthcare Symposium features PhytoLogica–Professional Grade Hemp CBD products Feb 21-23
Integrative Healthcare Symposium features PhytoLogica–Professional Grade Hemp CBD products Feb 21-23
Industry: Natural Supplements
The Integrative Healthcare Symposium (IHS) is the one and only premiere annual conference that brings together world-renown Doctors, Authoritative Speakers and Pioneers in the health industry. PhytoLogica's innovative water-soluble nanoemulsion technology will be showcased as a new featured product at the conference.
Basking Ridge, NJ (PRUnderground) February 20th, 2019
Salus Nutraceuticals, a leading manufacturer and provider of Full Spectrum Zero THC Hemp CBD Oil products, is using innovative nanoemulsion technology for rapid and increased absorption of their popular product, PhytoLogica, in softgel form.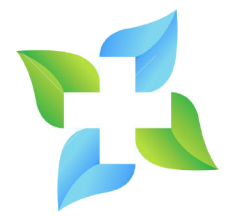 Hemp-derived CBD products has experienced a surge in popularity in recent years due to its many researched benefits. Only a few top companies that specialize in Hemp CBD products, Salus Nutraceuticals being one of them, have been working to create more bioavailable products. PhytoLogica is among the top, most trusted and highly rated Hemp CBD products in the industry. Salus Nutraceutical's innovative technology allows them to produce hemp CBD products in the most bioavailable form. Not only does it help to have the proper balance of cannabinoids within the product formula, but this innovative technology also allows Salus Nutraceuticals to produce a product unlike any other found on the market to date. PhytoLogica's Full spectrum Zero THC Hemp softgels is very different than the regular CBD oil softgels or capsules in the market. Their patent-pending formulation is a nano-particulate delivery system of micro-emulsions. The emulsion droplets range from 10-100 nanometers in size, maximizing the surface area absorption into the bloodstream up to 400% higher than regular softgels delivered in oil.  Salus Nutraceuticals President, Heather Atwell stated, "CBD doesnt absorb well in the body when taking it enterally (through the digestive system) and needs a delivery system for maximum absorption. That's what we offer in our water-soluble nanoemulsion technology. It is very important to absorb as much of the active ingredients as possible or it's just a waste." In addition to cannabidiol (CBD), included in PhytoLogica's full spectrum products is a wide range of other hemp-based phytocannabinoids, as well as the benefical terpenes, essential minerals, vitamins, and phytonutrients that can synergistically assist to achieve the right balance within the body's Endocannabinoid System. By using the whole hemp plant (rather than just the cannabidiol compound (CBD), there is synergy known as the "entourage effect" in the finished product that is shown to be most beneficial.
Increasingly, health care practitioners are turning to PhytoLogica to access their Professional Grade Hemp products, further supported by the fact that PhytoLogica does not contain the psychoactive cannabinoid,THC. PhytoLogica is significantly differentiated in the marketplace with their nanoemulsion technology enhanced Zero THC full spectrum Hemp oil formulations. PhytoLogica will be exhibiting at booth #419 at the Integrative Healthcare Symposium February 21-23, 2019 at the Hilton Midtown, NY, NY.
About Salus Nutraceuticals:
Salus Nutraceuticals is an innovative plant-based dietary supplement company with a focus on the Hemp plant, addressing the health and wellness needs of humans. They offer alternative natural and organic health solutions backed by science that work synergistically within the body's endocannabinoid system. Salus Nutraceuticals manufacture, market and distribute PhytoLogica, the Professional Grade Full Spectrum CBD Hemp Extract product line for human health.
Disclaimer: The statements made regarding these products have not been evaluated by the Food and Drug Administration. The efficacy of these products has not been confirmed by FDA-approved research. These products are not intended to diagnose, treat, cure or prevent any disease. All information presented here is not meant as a substitute for or alternative to information from healthcare practitioners. Please consult your healthcare professional or veterinarian about potential interactions or other possible complications before using any product. The news site hosting this press release is not associated with Salus Nutraceuticals, LLC or PhytoLogica®. It is merely publishing a press release announcement submitted by a company, without any stated or implied endorsement of the product or service.
About Salus Nutraceuticals, LLC